This is how we finished our final performance at Inspirations Theater Camp 2014
That worked out pretty well, don't you think?
But how did it start? We weren't always just doing our performances!
I remember...we were all part of...
Inspirations Theater Camp!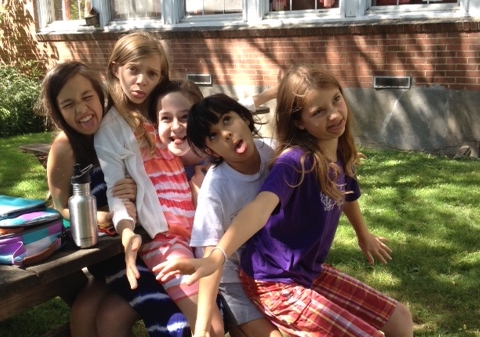 Where no silliness is allowed. Ever.
We'd do theater warm-ups...
"Wait...we were supposed to act happy for this exercise?! I thought we were supposed to act creeped out!"
We'd take breaks from theater for art projects...
Or take a little break with Bella the camp dog.
Finally, it was time to head to the theater...
...well, with a slight detour to go swimming.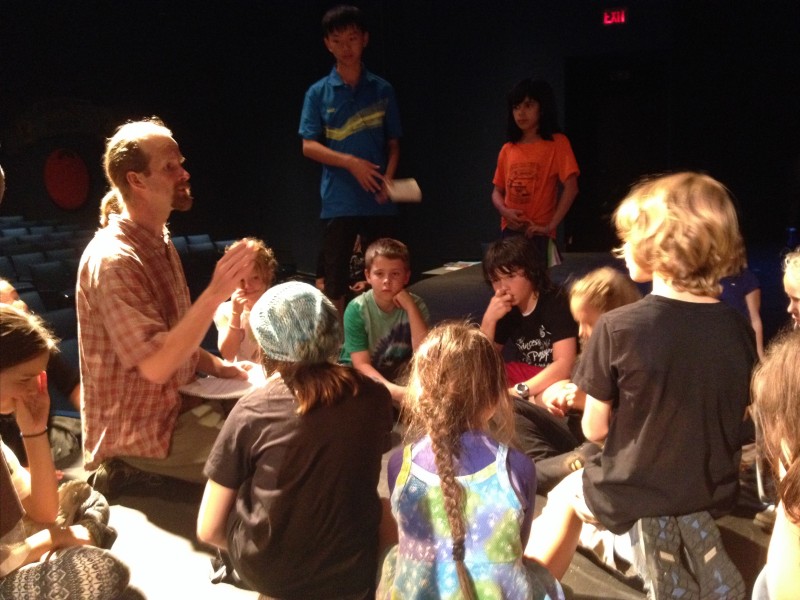 A group meeting before the show to share some last-minute details
'This is how -I'd- run a meeting!'
Then it was time to get our make-up on...
...if we could ever find that one red shawl! Where in...?
'Hey...! This brown's kind of dull...'
'We demand brighter colors!'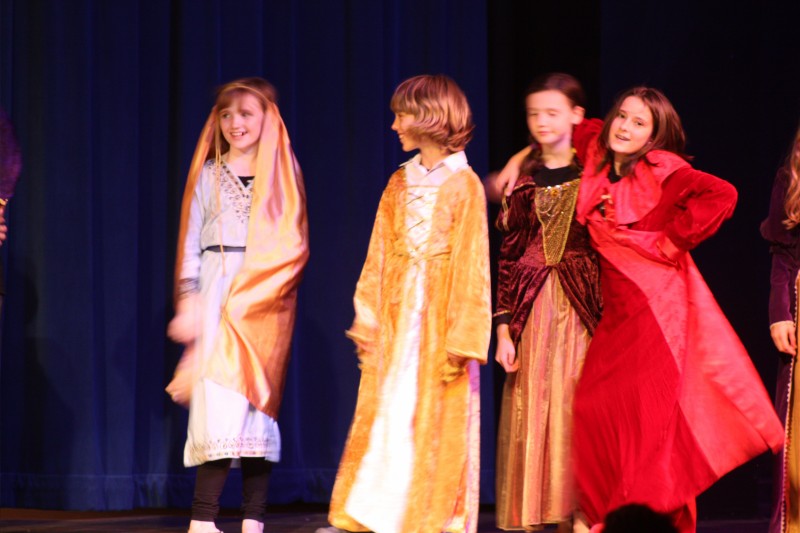 What do -you- think, your highness?
I don't know about y'all, but -I've- got it going on!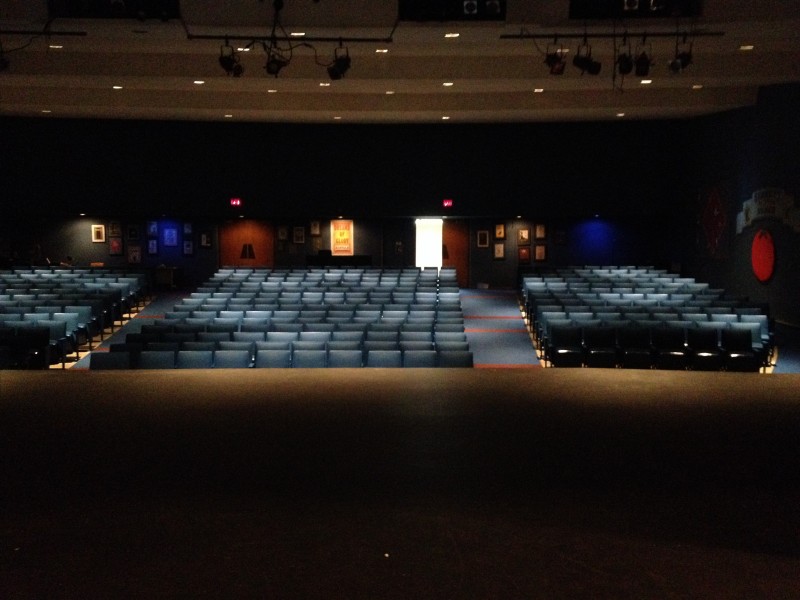 The calm before the storm
"In the way?! What do you mean we'd be in the way? Can't people just jump over us? In the dark?"
The theater was starting to fill...
So it was time for one last group meeting before the show.
'Nervous?! Who's nervous?! Directors don't get nervous!! (!?)"
Don't worry, Torsti--we've got this.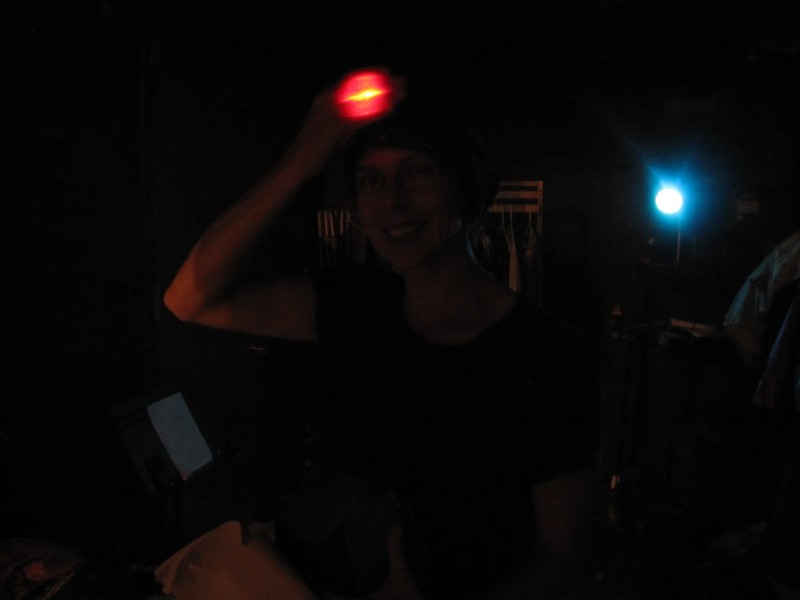 ...And if anybody needs help backstage, just look for the bouncing disembodied red light bulb!
Now, let's put on a show!
A few times where we get to be a bit sneaky...
...Then, who -doesn't- enjoy seeing knights falling over like dominoes (click through the next five images quickly!)
Some unexpected moments did happen to come up...
Where, for instance, some people didn't always seem to be doing -exactly- what we had rehearsed...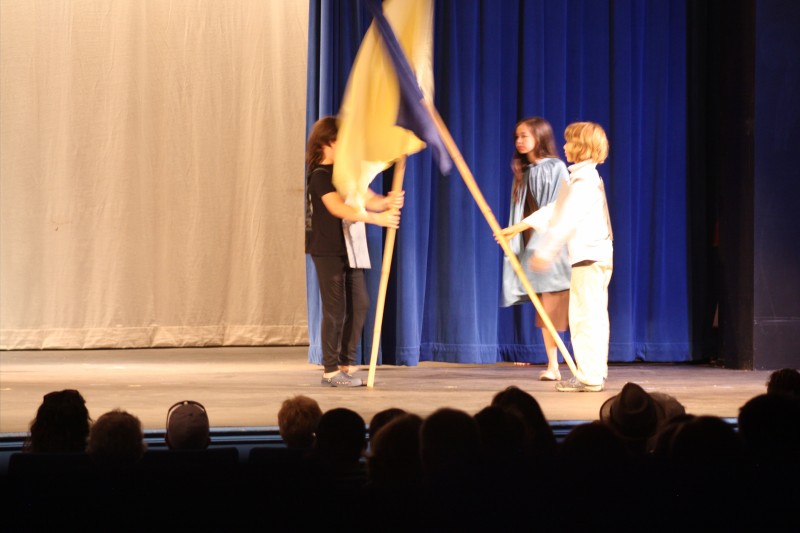 'Ummmm...that flag's getting a little close there...'
'Wait...are we on? No--we're supposed to wait till the princess is in that chair! But wait...the curtain's open, and--okay! Let's go!'
We had a few planned 'unexpected' moments...
Like when the pauper-turned-princess' cape goes over her head during a bow...
We also had some unexpected gifts, like this young gentleman joining us from China for the final week of camp.
And in the end, it all seemed to work out.
What a wonderful group of people to work with!
...And yes, we can be pretty silly.
That's the show, everyone!