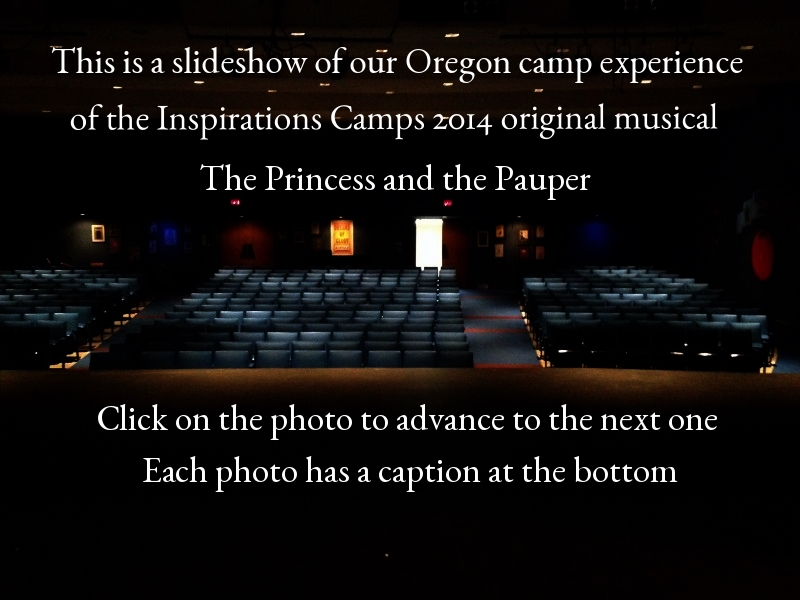 Welcome to Inspirations Theater Camps!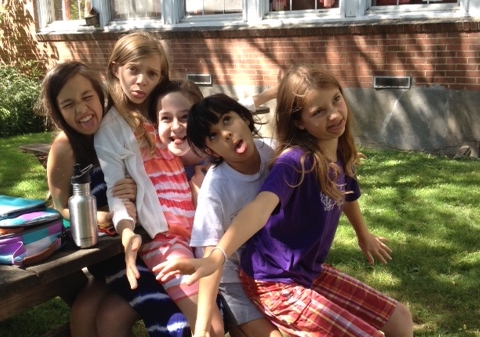 Where no silliness is allowed. Ever.
We put on full-length original musicals...
Have art projects some afternoons...
...or take a break to visit Bella the camp dog.
For the show itself we get costumed up...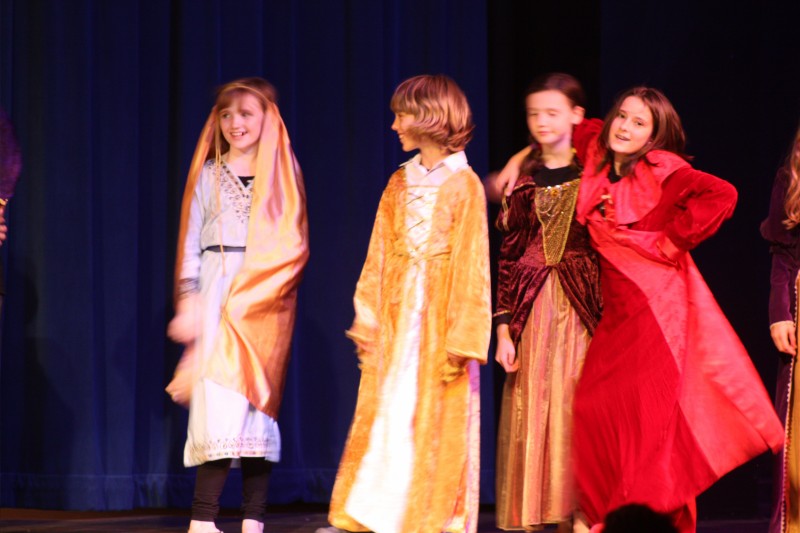 I don't know about y'all, but -I've- got it going on!
The theater starts to fill...
So it's time for us to do our final warm-ups...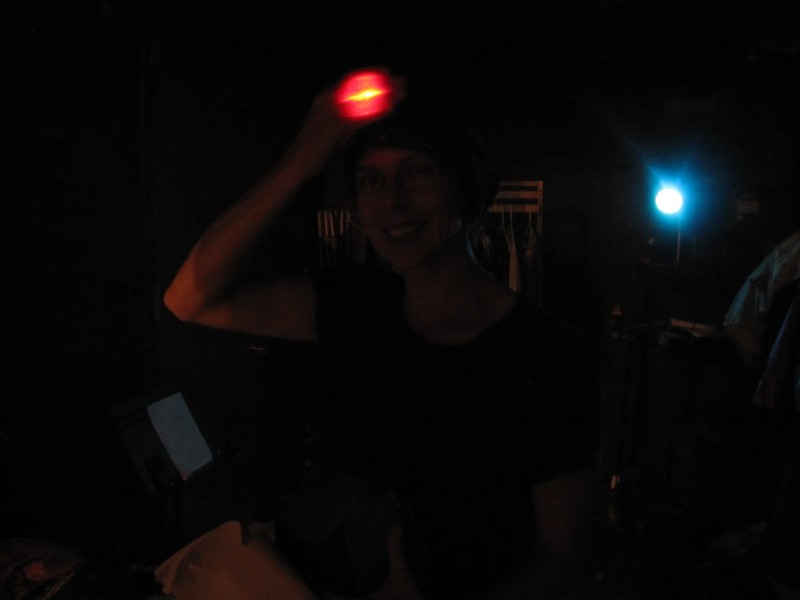 ...And if anybody needs help backstage, just look for the lady with the bouncing disembodied red light bulb!
Our original shows tell a story...
We're open to new ideas on stage...
...Though sometimes we can't BELIEVE what those ministers might propose!
And sometimes our performances might have a few unexpected moments...
"Wait...are we on? No--we're supposed to wait until the Princess is in that chair! But wait...the curtain is open, and--okay, go! Let's go!"
But no matter what, we give it our all and have a lot of fun!
What a wonderful group of people to work with!
...And yes, we can be pretty silly.
Bows after a great performance
And we'll see you next year at camp!